Available through the ALWS office.
Festschriften
Friedrich Stadler / Sascha Windholz
40x Internationales Wittgenstein Symposium
Sonderband der Beiträge der Österreichische Ludwig Wittgenstein Gesellschaft
Zum 40. Internationalen Wittgenstein Symposium, Kirchberg am Wechsel 2017
PDF Download
Christian Kanzian / Volker Munz / Sascha Windholz
Wir hofften jedes Jahr noch ein weiteres Symposium machen zu können
Zum 30. Internationalen Wittgenstein Symposium in Kirchberg am Wechsel, 2007
PDF Download
Elisabeth Leinfellner / Sascha Windholz
Die Wittgenstein-Landschaft in Niederösterreich
Festschrift zum 25. IWS, 2002
Publication
Familienbriefe
Brian McGuinness, Maria Ascher, Otto Pfersmann, swg Band 23, Wien: hpt, 1996
Von Bolzano zu Wittgenstein – Zur Tradition der Österreichischen Philosophie
János Kristóf Nyíri, swg Band 12/2, Wien: hpt, 1986
Ludwig Wittgenstein – Ein Volksschullehrer in Niederösterreich
Elisabeth Leinfellner, Sascha Windholz; Sutton Verlag, 2005
Trivialities
T-Shirt with Wittgenstein Emblem
Cool Cult-T-Shirt!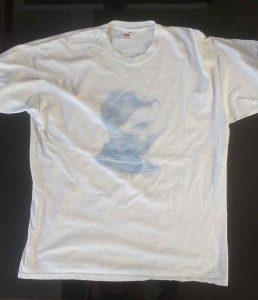 Stamp
On the occasion of the 100th birthday of Ludwig Wittgenstein 1989
Envelope with stamped postage stamp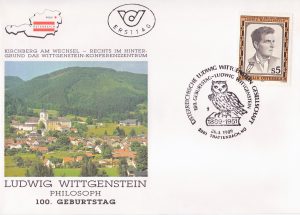 All products available in our office.
By interest please send an email to:
Mag. Margret Kronaus
Markt 63
A-2880 Kirchberg am Wechsel
Austria, Europe
Tel./Fax: +43/2641/2557
E-mail: alws@aon.at